INDUSTRY NEWS & EVENTS
The Certified Grips & Crane Techs Branch announce that a series of 6 Grips Masterclasses
The Certified Branch are pleased to announce that there will be a series of Skillset funded H.E.T.V. Masterclasses for 2017. These have been scheduled to commence the last week in January and carry on through to early March 2017. To fulfil the funding criteria the classes will once again be held at either Dukes Island or Black Island Studios - Locations to be confirmed - both are near good public transport links and have permanent catering facilities and include a seating area to conduct the introduction and form filling requirements.  The Masterclasses will cover a range of equipment and skills and we are pleased to say that we are once again being supported by all our partners who are supplying the equipment and facilities. Branch would like to extend our thanks to Chapman UK, Panavision Europe, Arri Media, Bickers Action Vehicles, Louma, Camera Revolution and the Dukes/Black Island group.

The 1st Weekend Masterclass will be held on Saturday/Sunday 28th-29th January. Location TBC.

This class will include demonstrations and safe working practice of the Hexatron + Techno 30' with top mount, Louma Crane & a fixed arm ride on crane + additional skills requirements connected with the equipment and kit being demonstrated. Tutors on this weekend will be David Cadwallader, John Flemming and Adam Samuelson, plus 2 qualified crane techs. 
GRIPS TOUCHSTONE TRAINING INTRODUCTION TO GRIPPING SEMINAR
THE BECTU CERTIFIED GRIPS AND CRANE TECHNICIANS BRANCH, WITH THEIR PARTNERS CREATIVE SKILLET, are holding two introductory seminars to select a new intake of Grip trainees.
Successful applicants will have the opportunity to begin a career in the TV & FILM Industry as a Grip trainee. The initial seminar will introduce the roles and responsibilities of professional Grips and will outline critical aspects and essential craft skills required to pursue a career in this grade of the TV & FILM industry.
Applicants will not need prior knowledge of the TV & Film industry but will need a basic understanding of mechanics, construction and have a mature attitude to health and safety. An aptitude to physically and mentally demanding work would be advantageous. Successful applicants will proceed to a second round of interviews with the goal of being invited to become an official Grips Branch trainee. Successful applicants are then placed on TV & Film productions and trained while working under the supervision of certified advanced Level 3 Grips and other industry professionals. One day seminars will be held in Manchester and London, dates and venues to be confirmed.
4TH ANNUAL GRIPS BRANCH LUNCH

On Saturday 23rd April the Certified Branch held its 4th Annual Veterans Lunch, returning to our favourite Italian restaurant, 'The Ruccola' in Uxbridge. Call time was 12.30. sharp to meet & greet old friends, quaff Prosecco and warm up before the scoff. About 30 members old and new sat down to enjoy good food & fine wine, and talk a load of old rubbish -as only old pals can- well into the afternoon. Veterans had flown in from America and France to attend. Past chairman Nick Pearson delivered the thank you speech, which included a potted history of the Branch along with some amusing and incriminating anecdotes about how we started and who we have to blame for everything that's happened since, over the last 31 years. Nick who had never cracked under questioning before named names (apart from Billy Geddes), so we can only assume that the Chianti & Amaretto over ice got the better of him by the time pudding arrived. Thankfully there were no other revelations on the day, apart from the fact that Brian 'Ossie' Osborne at 91 is our oldest member, Ossie worked on the Dam Busters, amongst other gems!
It was also a pleasure for Branch to welcome some of our sponsors, and to extend our thanks and appreciation for the contributions they make each year to the Grips Benevolent Fund, amongst many other things they do for us. Without this invaluable help Branch would not be able to achieve some of the good works we undertake throughout the year, and their continued support is much appreciated by one and all. Ours is a unique industry, and to have the opportunity for all of us to get together, welcome our veterans, chew the cud and, raise a glass or six in celebration is most welcome.
It would seem that the 'Veterans Lunch' has now become a regular fixture in the grips annual calendar which everyone looks forward to. So to that end the committee will meet to set a regular annual date for your diary. It has been suggested that the 1st Saturday in May after the May day bank holiday weekend would be a good one to pick. So watch this space. Committee would also like to take this opportunity to say to ALL branch members that the Veterans Lunch is open to all of you. Young, middle aged or senior, everyone is welcome. That includes Crane Techs too. To all those who attended, thanks for making this lunch such a memorable event. A special thank you to James Sams our joint Treasurer, along with Toby Plaskitt, Louisa Court & Vice Chairman Keith Mead for all their hard work in organising this years event and wrangling the membership. And a special thank you to Ed Lancaster for taking the stills again this year. Enjoy! See you all again next year.
METROPOLITAN POLICE ANNOUNCE NEW GUIDELINES FOR FILMING ON THE MOVE.
The purpose of this document is to provide clarity for productions and camera vehicle companies that plan to film on the move in London, as to when a police presence is and is not required during filming. It also provides the same guidelines to Borough Film Services for use when considering filming requests to film on the move on public roads within their respective boroughs.
Skier Marcel Hirscher nearly killed by falling camera drone
Austrian skiing champion inches from death as camera drone falls from the sky and nearly lands on him during slalom race
Marcel Hirscher, the world champion skier, had a very near miss when a drone filming his race fell out of the sky and narrowly missed him.
The Austrian, who has won the overall World Cup title for the past four seasons, was competing in a slalom race in Madonna di Campiglio in Italy.
New branch T-shirt to celebrate 30 years of the grips and crane technicians branch.
T- shirts are £10.00 each.
The shirts come in white and black and all proceeds with go to the benevolent fund.
Be a sport! Help us beat prostate cancer: 2015 Distinguished Gentleman's Ride
Message from Eugene McDonagh:
On Sunday the 27th of September, I am going to don my finest threads and motor along in the 2015 Distinguished Gentleman's Ride to help find a cure for prostate cancer. Why? Because over 1,300 men a day die of prostate cancer worldwide, and that's something we aim to stop. Your donation will help The Distinguished Gentleman's Ride reach its goal of a million to fund research into a cure for a disease that claims far too many gentlemen each and every year.
So get involved in the best-dressed way to battle prostate cancer and sponsor my ride — cheers and thank you!
Travelling to work 'is work', European court rules
Time spent travelling to and from first and last appointments by workers without a fixed office should be regarded as working time, the European Court of Justice has ruled.
This time has not previously been considered as work by many employers.
It means firms including those employing care workers, gas fitters and sales reps may be in breach of EU working time regulations.
BBC legal correspondent Clive Coleman said it could have a "huge effect".
"Employers may have to organise work schedules to ensure workers' first and last appointments are close to their homes," he added.
British film industry tax breaks approved by EU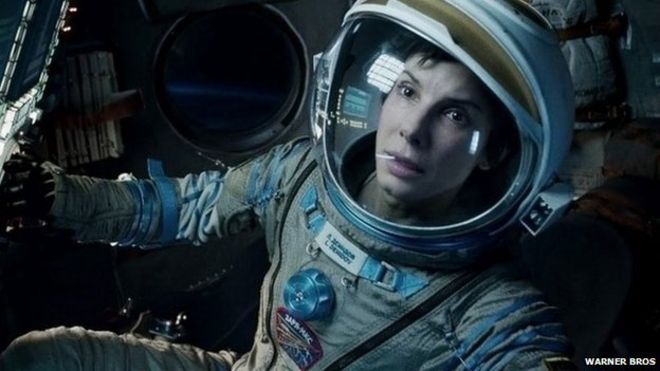 Government plans to extend tax breaks for the British film industry have been approved by the EU.
Under the scheme, film production companies can claim tax relief of 25% payable towards the cost of production.
Chancellor George Osborne said he hoped the move - first announced in the Budget - would help attract more blockbuster productions to the UK.
But it needed to be passed by the EU under state-aid rules that control government support for companies.
EU state-aid rules control the giving of a competitive advantage to companies through government support. Read more..
Healthy workplaces make for happy and effective employees
Promoting a culture that improves the health and wellbeing of employees is good management and leads to healthy and productive workplaces, says NICE.
The advice comes from latest public health guidance from NICE which calls for employers and managers to do more to address the effect that poor working environments on people's lives.
Workplace health is a significant public health issue. Each year more than a million working people in the UK experience a work-related illness. This leads to around 27 million lost working days costing the economy an estimated £13.4 billion. Read more..
Who Needs Sleep? Watch Haskell Wexler's Call for a 12-Hour Workday
As a cinematographer, Haskell Wexler has brought to life some Hollywood classics and brought home two Oscar statues. But Wexler has also had to put up with the same strenuous working conditions that film crews are often beholden to. Specifically, long working hours that cause sleep deprivation. So he did what any filmmaker might do – he made a movie about it.
NEW TRAINEE LOG BOOKS ON SALE
AVAILABLE  NOW!! NEW TRAINEE LOGBOOKS WHICH WILL OFFICIALLY DOCUMENT YOUR PROGRESS TO BECOMING A CERTIFIED GRIP.

Essential for all trainee grips. All proceeds from the sale of the "trainees logbook's" goes directly into the grips branch benevolent fund.

Price: £20 (Free Delivery)
Ultimatum to producers on film pay rates
Film craft branches will launch their own rate cards unless industry agreement talks make progress.
BECTU has written to the film and TV producers' association Pact, warning that from April 2015 its branches representing all the industry's various craft workers will publish recommended pay rates higher than those in a draft BECTU/Pact agreement.

The move comes after Pact refused to include "going rates" in a new industry agreement which has been under discussion for three years. BECTU's previous Freelance Production Agreement contained only recommended minimum pay rates... Read more
Cameron: 'It's Time Britain Had A Pay Rise'
David Cameron will call for business leaders to pass the benefits of economic growth and low oil prices to employees, saying Britain deserves a pay rise.
In a speech at the British Chambers of Commerce annual conference today, Mr Cameron will say economic success should be reflected in the contents of workers' wallets.
The Prime Minister will argue that business chiefs should share the proceeds of economic growth with their workers.
"Economic success can't just be shown in the GDP figures or on the balance sheets of British businesses ... but in people's pay packets and bank accounts and lifestyles," he is expected to say.
"The most recent figures show that wages are already growing faster than inflation and as the economy continues to grow it's important this continues and that everyone benefits. Read more
Polone: The Unglamorous, Punishing Hours of Working on a Hollywood Set
A week and a half ago we had an unusually long shooting day on the show I'm currently producing, Jane by Design. The crew call time was at 7 a.m. and we wrapped at 10:46 p.m. — fourteen hours and 45 minutes after subtracting our one-hour lunch break. Read more
Learn about the EHIC and apply or renew now
The EHIC is free of charge and you can apply or renew a card via the official EHIC online application form. Beware of unofficial websites, which may charge if you apply through them.
An EHIC will enable you to access state-provided healthcare in European Economic Area (EEA) countries, including Switzerland, at a reduced cost, or sometimes for free. It will cover your treatment until you return to the UK. It also covers treatment of pre-existing medical conditions and routine maternity care, providing the reason for your visit is not specifically to give birth. For more information about what is covered in each country, see our country-by-country guide.
The card is not an alternative to travel insurance. It will not cover any private medical healthcare or costs, such as mountain rescue in ski resorts, being flown back to the UK, or lost or stolen property. Therefore, it is important to have both an EHIC and a valid private travel insurance policy. Some insurers now insist that you hold an EHIC, and many will waive the excess if you have one.
If you are travelling for the express purpose of obtaining medical treatment, please read our section on seeking medical treatment in Europe. 
The Hybrid IV Camera Dolly at Chapman UK
The Hybrid IV Camera Dolly at Chapman UK: Film Grip Equipment Hire UK from Chapman Leonard on Vimeo.
CERTIFIED GRIPS BRANCH RECOMMENDED RATES FOR 2015
THE CERTIFIED AND UNCERTIFIED BRANCHES HAVE AGREED THE BELOW RECOMMENDED RATES FOR THE GRIP DEPARTMENT ENGAGED IN EMPLOYMENT IN ANY OF THE SECTORS OR GRADES SET BELOW, STARTING FROM JANUARY 2015.
2015 RATES
2015 FILM RATES
GRADE/ JOB
DESCRIPTION
DAILY
RATE
WEEKLY RATE
HRS ON
CAMERA
OVERTIME
RATE
TERMS AND
CONDITIONS
KEY GRIP
£450+
£2250+
10/12
BEST BOY GRIP
£420
£2100
10/12
LEVEL 3 GRIP
£400
£2000
10/12
LEVEL 2 GRIP
£380
£1900
10/12
LEVEL 2 CRANE TECH
£380
£1900
10/12
HEAD TECH
£380
£1900
10/12
TRAINEE
£110
£550
10/12
2015 DRAMA RATES
KEY GRIP
£300
£1500
10
LEVEL 3 GRIP
£300
£1500
10
LEVEL 2 GRIP
£275 min
£1375
10
TRAINEE
£110
£550
10
2015 COMMERCIAL/ CORPORATE RATES
KEY GRIP
£430
10
T1.1/4
APA AGREEMENT
LEVEL 3 GRIP
£430
10
T1.1/4
APA AGREEMENT
LEVEL 2 GRIP
£394 min
10
T1.1/4
APA AGREEMENT
TRAINEE
TBC
10
T1.1/2
APA AGREEMENT
2015 PROMO RATES
KEY GRIP
£430
10
T1.1/4 - UP TO 24.00 - T3 THERE AFTER
LEVEL 3 GRIP
£430
10
T1.1/4 - UP TO 24.00 - T3 THERE AFTER
LEVEL 2 GRIP
£394 min
10
T1.1/4 - UP TO 24.00 - T3 THERE AFTER
Click here to download the printable version (PDF)
Five Specialist Libra Head Technicians welcomed into the membership
The Certified Grips & Crane Techs Branch would like to welcome back into the membership five Specialist Libra Head Technicians who have been passed competent by "Camera Revolution Worldwide" and awarded their Certificates within their own specialist craft skills. This is a small highly skilled group of individuals who were originally in the Grips Branch before the division into "Certified & Uncertified" Branches by BECTU. and were then placed into the latter.
As there was no way to enroll these select few onto the current Crane or Grips qualification without writing an individual qualification tailored to their skills, the Branch approached Camera Revolution to devise and construct a qualification unique to these specialist skills and test the technicians accordingly by assessment within the scope and responsibility of their job description around the specialist heads they were responsible for. This process has taken almost two years culminating in the award of a Certificate by the company to those who have the experience and expertise to operate & maintain the heads On-Set.
Branch would like to thank Camera Revolution for their help, dedication and assistance in achieving this goal to enable the five technicians to be transferred back into the Certified Branch now they have completed their assessments by the company and awarded their individual certificates.
New APA Agreement
APA RECOMMENDED TERMS FOR ENGAGING CREW ON THE PRODUCTION OF COMMERCIALS

A PDF IS DOWNLOADABLE, TO DOWNLOAD PLEASE CLICK HERE.
Revised 1st September 2014
The new PACT film aggreement proposal
The PACT negotiations have been going on for over 2 years. Negotiated on the basis and with the hope that conditions would improve and that at the least we would not lose money.
It turns out that all the conditions we currently and reluctantly work under at present would be as bad and contractually imposed. The negotiating committee is a democratic body and therefore if one or two people disagree with the outcome of the negotiations, the draft agreement will still be put before the divisions.
The concerns are many and various. Firstly how the idea of a week based on 40 hours and dailies based on 8 hours. This will result in dailies finishing early for 8 hours money £210 also turnaround days, prep, and all other ways to pay less. Equipment insurance or the lack of it. Overtime in 15 minute increments which will create many discussions with production, who will want to work for the £12 =. Add to this the 15 minute grace period at the end of any form of working day. Flying Economy! A maximum ceiling on overtime of £48 on a minimum terms agreement!? There are many more anomalies which if you read the proposal) should be brought up at the Certified Grip & Crane Technicians Branch meeting on the 6th of September.
Seeing the opposition to this proposal it is time to put a rate card with terms and conditions on the Branch web site and Bectu web site. After branches have had their say the draft agreement will go before London and Regional Production divisions where it will be decided whether or not to put it to a ballot of acceptance or not. At this point with enough support it can be put down.
Click here to download the proposal in PDF format.